Your Boundless Future Awaits!
News
September 28, 2023
Michigan Poet Laureate Nandi Comer will read her work and engage in dialogue about craft and culture with Detroit poet Brittany Rogers at 6 p.m. on Thursday, Oct. 12 at University of Detroit Mercy.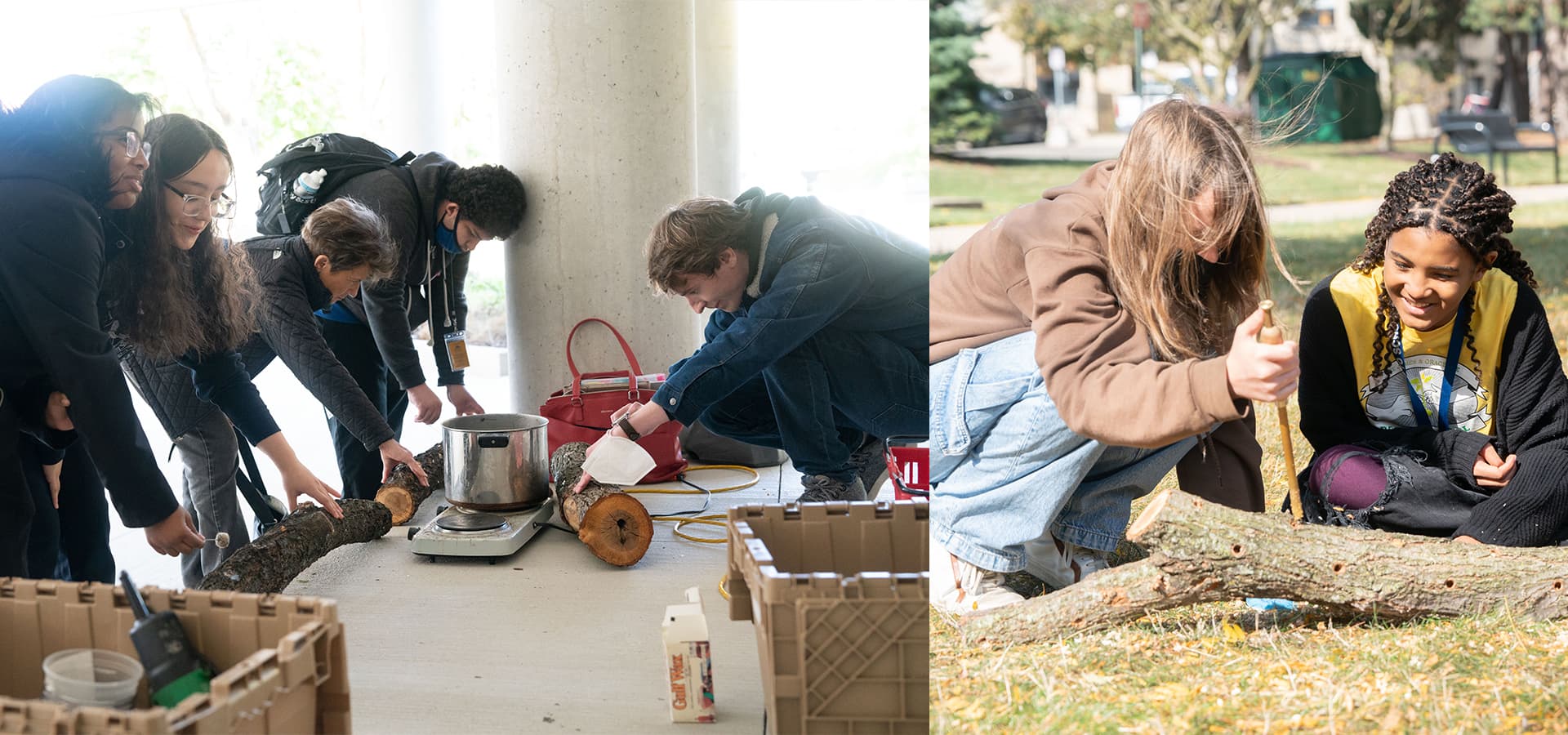 September 25, 2023
Detroit Mercy will host the 18th annual Great Lakes Bioneers Detroit Conference on Thursday and Friday, Oct. 12-13. The theme of this year's conference is "Revolution from the Heart of Nature: Take Action in Detroit."
September 19, 2023
Detroit Mercy was ranked No. 52 nationally and second in Michigan, according to results released Sept. 6 by WSJ/College Pulse. UDM was the third-highest ranked Jesuit university and only Mercy institution ranked.
View Undergraduate & Graduate Catalogs
Program curriculum, course descriptions and faculty biography for undergraduate and graduate programs.
Future Students
The College of Liberal Arts & Education offers more than 35 undergraduate majors, minors and certificates in addition to 15 graduate programs. Explore your passion today.
Current Students
See what student organizations are available to join. Connect with us on social media. Read the student handbook, access student resources and more!
Alumni
Connect with Forever Titans, a place where alumni give and expand their professional network. Obtain a transcript, audit our classes or view Alumni Hall of Honor. 
Learning, Serving and Strengthening Our Community
Psychology Clinic
The Psychology Clinic is a teaching clinic, for doctoral students of clinical psychology. The clinic provides counseling, testing and assessment services including:
Individual and couples therapy
Emotional issues such as anger and grief
Assessment for learning problems and gifted children
Sorting through sources of stress
Service fees are on a sliding scale.
Counseling Clinic
The Counseling Clinic is a teaching clinic, primarily for second-year counseling students. The clinic specializes in a wide variety of clinical issues for children and adults, such as:
Grief and loss
Anger/emotion management
Decision making
Life transitions/family issues
Services are available at no cost.