Your Boundless Future Awaits!
News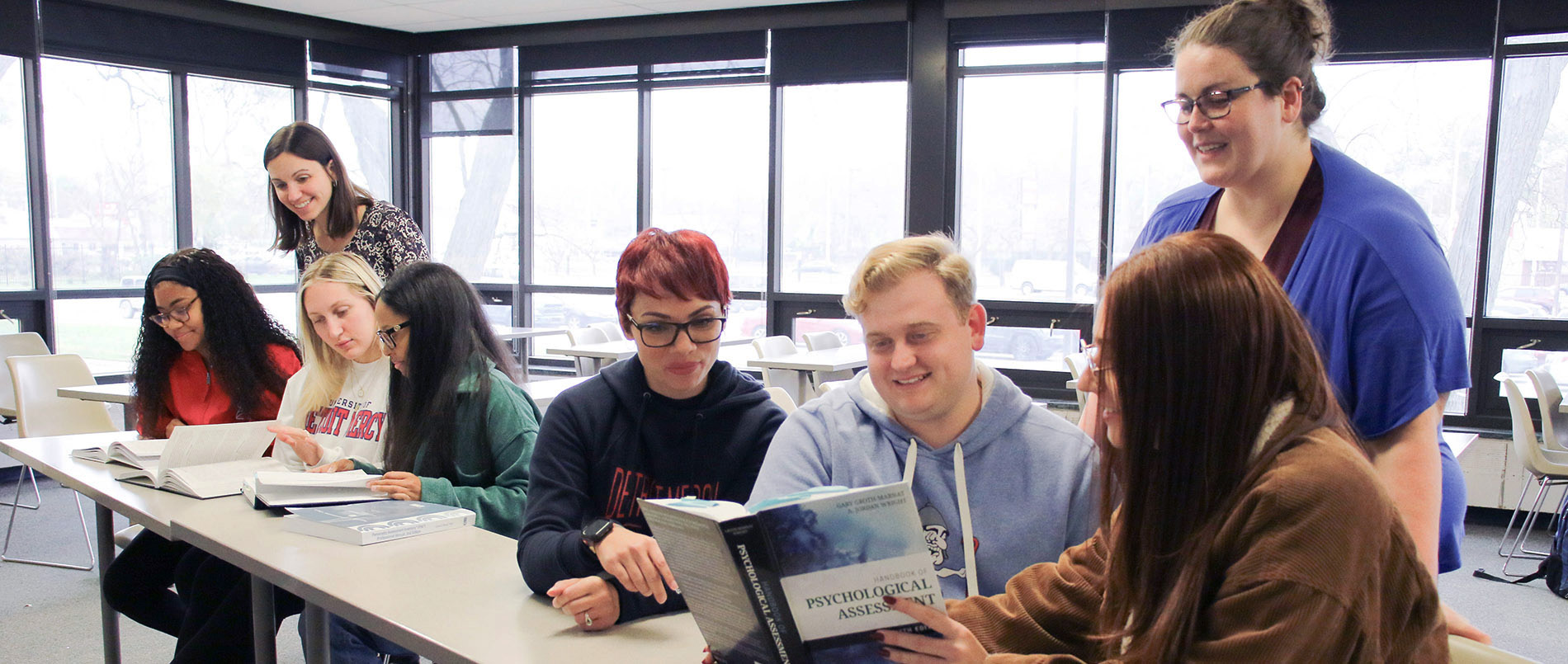 November 16, 2023
Detroit Mercy's Ignite Scholarship, provides qualified students with significant financial assistance for the three-year program which prepares individuals to become master's-level psychological practitioners or to pursue additional graduate study.

November 15, 2023
The Full-time Accelerated Social Work Transfer (FAST) option is the first of its kind in Michigan, featuring three consecutive semesters of seven-week modules and intersession courses that can be taken online, in-person or through a hybrid method.
November 10, 2023
Senior Communications major Jeremiah Steen received the Spirit of Hope Award from Michigan Gov. Gretchen Whitmer and the Michigan Community Service Commission for his commitment to volunteerism, service or philanthropy.
View Undergraduate & Graduate Catalogs
Program curriculum, course descriptions and faculty biography for undergraduate and graduate programs.
Future Students
The College of Liberal Arts & Education offers more than 35 undergraduate majors, minors and certificates in addition to 15 graduate programs. Explore your passion today.
Current Students
See what student organizations are available to join. Connect with us on social media. Read the student handbook, access student resources and more!
Alumni
Connect with Forever Titans, a place where alumni give and expand their professional network. Obtain a transcript, audit our classes or view Alumni Hall of Honor. 
Learning, Serving and Strengthening Our Community
Psychology Clinic
The Psychology Clinic is a teaching clinic, for doctoral students of clinical psychology. The clinic provides counseling, testing and assessment services including:
Individual and couples therapy
Emotional issues such as anger and grief
Assessment for learning problems and gifted children
Sorting through sources of stress
Service fees are on a sliding scale.
Counseling Clinic
The Counseling Clinic is a teaching clinic, primarily for second-year counseling students. The clinic specializes in a wide variety of clinical issues for children and adults, such as:
Grief and loss
Anger/emotion management
Decision making
Life transitions/family issues
Services are available at no cost.