What makes Detroit Mercy's Counseling Program Unique?
100% job placement rate within 30 days of graduation from one of our MA Counseling programs.
Our continuous success in garnering federal funding for research and specialized training for Counseling students which results in significant financial support and enhanced growth opportunities for our students.
Our master's students regularly publish in peer-reviewed journals.
Ongoing opportunities for Graduate Research Assistantships and other internal scholarships.
Our nationally recognized Addiction Counseling program.
Our overarching commitment to social justice.
Our commitment to maintaining quality with an enrollment cap of 56 students.
All of this and more places Detroit Mercy's Counseling program in a class of its own. In fact, we dare you to compare us to other Counseling programs in Michigan and nationally.      
A Proven Leader in Counseling
The Counseling Program began in 1964 when the University of Detroit launched a master's program in Counseling. The Counseling program has since grown and responded to the changing needs in society, and today offers a Master of Arts with a specialty in addiction counseling, clinical mental health counseling and school counseling. In addition, the Counseling Program offers a post-graduate certificate in school counseling. The tradition begun long ago reflects Detroit Mercy's rich history as one of the first graduate counseling programs in Michigan and among the first in the country. Detroit Mercy's nationally recognized Counseling Program has been a leader in preparing mental health clinicians for more than 50 years.
Why Students Choose Detroit Mercy for Counseling:
"I feel distinguished in my workplace knowing that my experience in the Detroit Mercy Counseling Program provided the highest level of education and training for future counselors. I am entering the field with great confidence and preparedness to be the change that I envisioned when starting the program."
—Reyma Bazzi '22
"To be a Titan Counselor means to be resilient, committed and determined to provide the best quality of service to the community. It is an honor and privilege that I will carry throughout my professional career."
—Ashley Grimes '18
"I knew the faculty would challenge and encourage me to grow professionally and personally."
—Anna Orletski '21
"The program equips you with the theoretical knowledge and guides you on how to proficiently apply it to professional practice. With talented professors and a small classroom size, this program helps you exponentially grow personally and professionally."
—May Sabah '23
"I wanted to be a part of a program that would push me to my highest potential."
—Damya Toney, '22
"Detroit is my home, and as a military veteran it was always my desire to come back and be of service to my community. When I decided to pursue a career in Counseling, I wanted to make sure I would be well equipped. That is why I chose Detroit Mercy."
—Baron Warren '23
Introduction to the Counseling Profession
Professional counselors are mental health clinicians who are licensed by the state to treat individuals with serious behavioral and mental health disorders and developmental challenges. Training and preparation in counseling begin at the graduate level with most counseling students possessing undergraduate degrees in related social sciences (i.e., psychology, addiction studies, social work).  
Detroit Mercy's Counseling campus-based program is rooted in evidence-based practices to ensure students possess the necessary clinical competencies. The robust curriculum includes assessment, diagnosis and treatment planning, enhanced training in consultation and program development, and specialized curriculum in the treatment of addiction and trauma. Academic coursework is delivered on our historic campus in Detroit and is complemented by a semester-long practicum in our no-cost Counseling Clinic--a teaching clinic that exclusively serves the public--and a 600-hour community-based clinical internship. As a result of this rigorous training, Detroit Mercy Counseling graduates are equipped to provide the most effective treatment to those in need.
Need to take Consultation in Counseling for state licensure?
Contact calleyng@udmercy.edu  to find out if you qualify for enrolling in Detroit Mercy's one credit hour course.
 

Unique Features About Detroit Mercy's Counseling Program

 

Counseling Program Alumni:  Adam Harris, Kori Lowe, and Amanda Gohl with Professor and Chair, Nancy Calleja and Assistant Professor Kelli Anderson

Trailblazing Titan Counselor Panel Discussion featured Adam Harris, MA, LPC, Director of Upward Bound, Grand Valley State University, author and motivational speaker; Kori Lowe, MA, LPC, Owner and Counselor, Center for Establishing Recovery; and Amanda Gohl, MA, LPC, School Counselor, Birmingham Groves High School, Vice President of Oakland Counseling Association.  The annual event brings Counseling alumni together with Counseling students for an evening of lively discussion and mentoring.  The event was held October 24, 2023.

Program Features

University of Detroit Mercy's Counseling Program prides itself on being unique---on offering a richer graduate experience. We accomplish this in several ways, from our emphasis on the personal and professional development of students to the core values of social justice, advocacy and serving those in greatest need, that form the academic program's foundation.

Student-Centered Environment

We strive to create a highly robust student-centered environment, and most students choose University of Detroit Mercy's Counseling program because of this. Our average class size is 14 and clinical skill development courses are capped at even lower enrollments of 8 and 12 to ensure the most effective learning environment. We believe that promoting a student-centered environment requires committed faculty, an engaging academic climate, and dedication to the personal and professional identity of all students. As a result, we strive to achieve each of these integral components. 


Developmental Curriculum

The Counseling curriculum is developmentally designed to progressively meet the needs of students while ensuring an effective foundation upon which to engage in deep learning. There are four levels of learning that comprise the curricular structure.

The curriculum begins with theoretically-based and knowledge courses (e.g., counseling theories, human development) forming the first level while the initial skills courses comprise the second level (e.g., counseling skills, testing & evaluation). Students are exposed to higher order learning in both theory and clinical skill development (e.g., counseling strategies and interventions, group counseling). Students then apply theoretical knowledge and acquire clinical skills (e.g., counseling strategies and interventions, group counseling) before proceeding to the semester long Practicum in our public mental health clinic followed by the Internship in counseling (field placement).

Counseling Clinic

University of Detroit Mercy Counseling Clinic is a teaching clinic that prepares Master's level students while meeting the needs of individuals without access to mental health treatment.  Counseling students complete their Practicum experience in the Counseling Clinic, benefiting from a rigorous clinical training experience prior to beginning their clinical internship. 

The Counseling Clinic is one of the key features of the University of Detroit Mercy Counseling program, arguably offering among the most intense clinical training available. In addition to the Clinic serving as a key part of the University of Detroit Mercy Counseling program, as a no-cost mental health clinic solely operated by the University of Detroit Mercy Counseling program, the Clinic exemplifies our program's commitment to service and social justice. The Clinic is fully staffed by students, alumni, and faculty.

Student Researchers

As a result of Detroit Mercy's Graduate Research Assistantship program, each year Counseling students publish in peer-reviewed journals.  This type of enhanced preparation of Master's level Counseling students is another feature that makes the Detroit Mercy program so unique.

Recent Student Publications 

Kondili, E. Isawi, D. & Interiano-Shiverdecker, C & Maleckas, O. (2022). Predictors of cultural humility in counselors-in-training. Counselor Education and Supervision, 61, 129-140. https://doi.org/10.1002/ceas.12230

Interiano-Shiverdecker, C.G., Kondili, E. & Bazzi, R. (2022). Refugees in Context: A Systemic, Intersectional Exploration of Discrimination in the United States. Int J Adv Counseling. https://doi.org/10.1007/s10447-021-09457-7

Palmer, K. M. & Burrows, V. (2020). Ethical and safety concerns regarding the use of mental health-related apps in counseling:  Considerations for counselors.  Journal of Technology in Behavioral Science.  

Marburger, K., & Pickover, S. (2020).  A comprehensive perspective on treating victims of human trafficking. The Professional Counselor Volume 10, Issue 1, 13–24.

Calleja, N. G., Rodems, E., Groh, C. J., Baiardi, J. M., Loewen, J., & Kaiser, R. J. (2019). Differences in substance use-related attitudes and beliefs across     behavioral and primary health trainees, gender, race, and ethnicity: A screening, brief intervention, and referral to treatment (SBIRT) training investigation. Alcoholism Treatment Quarterly. doi: 10.1080/07347324.2019.1604107  

Calleja, N. G. & Dadah, A. M. (2018). Addressing faulty prescribing practices of psychotropic medication among court-involved children and adolescents. The Family Journal, 1-8. doi: 10.177/1066480717752899  

Tellier, S. & Calleja, N. G. (2017). Renegotiating sexual identity after disability.  AdultSpan, 16(1), 47-59. doi: 10.1002/adsp.12033

Financial Support for Counseling Students & Alumni

There are several forms of financial support available for the Master's programs in Counseling that include:

 

Graduate Research Assistantship Stipends (GRA)

 

Financial support is available each year to all Counseling students with typically $45,000 available annually for Graduate Research Assistant scholarships.  GRAs are designed to enhance the graduate school experience by allowing students to work directly with faculty on specific research projects expanding their research skills and preparing students for careers as scientist-practitioners while receiving financial support. In addition to the GRA, an annual scholarship is available to a Counseling student to provide operational and administrative support in the Counseling Clinic.   

 

Counseling Fellowship Programs

As a result of federal grant awards, students enrolled in the Detroit Mercy Counseling program through 2021 are eligible to apply to the Counseling Underserved Populations (CUSP) Fellowship program to receive advanced specialized training as well as $10,000 in financial incentive to pursue careers in working with those in greatest need.  Read more about the program under "Current Events." 

 

Specialized Tuition Rate for Addiction Counseling and Clinical Mental Health Counseling Students

Recognizing the growing demand for counselors, these programs have a reduced tuition rate.

60% K-12 Educators Tuition Remission Program

Employed k-12 Michigan educators are eligible to receive a 60% tuition remission when enrolled in the University of Detroit Mercy School Counseling Program.

Loan Forgiveness for Counselors

Because Counseling has been identified as a national need program by the United States government, several federal loan forgiveness programs have been established that offer specific support to Master's level Counselors.  Because this federal legislation will require time to fully implement, individuals should continue to await further information as it becomes available.  Briefly, the programs include the following: 

A portion of debt or complete debt forgiveness for counselors working in public service fields (including mental health and education)
Up to $10,000 for school counselors working in low-income schools
Up to $50,000 for loan repayment of Licensed Professional Counselors. Learn more.

 

Academic Excellence in Detroit Mercy's Counseling Program

University of Detroit Mercy's Counseling program strives for academic excellence in all that we do. As a result, the program has been nationally recognized for its academic quality and for its commitment to social justice. The Counseling program receives ongoing recognition from professionals in the counseling field as well as from those that matter most to us: our students and alumni---who comprise the future and current generation of professional counselors.


National Program Recognition

In 2020, Nancy Calleja (Principal Investigator), Elvita Kondili (Lead Trainer) and the Counseling program were awarded $200,000 by the Substance Abuse and Mental Health Services Administration (SAMHSA) to train physician assistants and nurses in substance use treatment
In 2017, Nancy Calleja (Principal Investigator) and the Counseling program were awarded more than $930,000 by the Health Resources and Services Administration to provide specialized advanced training to Counseling students to dedicate their early careers to working with highly marginalized individuals and those in medically underserved regions 
In 2016, the Counseling program was nationally reaccredited by the Council on Accreditation of Counseling and Related Educational Programs (CACREP) for the full eight years (through 2024)
In 2015, Nancy Calleja (Principal Investigator) and the Counseling program were awarded $780,000 to train primary and behavioral health professionals in addiction screening and coordination of treatment by the Substance Abuse and Mental Health Services Administration (SAMHSA)  
In 2015, the Counseling program received almost $1,000 from MEEMIC to support textbook purchases for School Counseling students
In 2014, the School Counseling program received $10,000 for new curriculum development in school counseling focused by the Michigan Career Access Network
In 2014, Counseling faculty member and Principal Investigator, Nancy Calleja, was recognized as a critical partner and awarded more than $700,000 in funding by the Health Resources and Services Administration as part of the federal government's initiative to expand the professional behavioral health workforce
The Counseling Clinic received over $50,000 from corporate and philanthropic donors in 2008-09 for its work in providing no-cost mental health counseling services to uninsured and underserved populations
The Addiction Counseling program received the Program Excellence Award by the International Association of Addiction and Offenders Counseling in 2007
The Counseling Clinic was recognized by Lahaska Press for the Clinic's commitment to service and social justice for its role in meeting the mental health needs of marginalized persons. The Counseling program's no-cost counseling clinic was honored through the Lahaska Cares Campaign in 2007

100% Job Placement Rate

100% of graduates with an MA in Addiction, Community, or School Counseling who seek employment are employed within 6 months of graduation while approximately 84% of our graduates are employed immediately upon degree completion directly by their internship site or by another employer.   

10:1 Student to Faculty Ratio

 We create a vibrant student-centered academic environment by maintaining an average 10:1 student to faculty ratio in the classroom

100% of Faculty hold Terminal Degrees in Counseling

All of our full-time faculty hold a Ph.D. in Counseling from CACREP-accredited doctoral programs.  In addition, all of our part-time faculty either hold a Ph.D. in Counseling from a CACREP-accredited doctoral program or are working towards a doctorate in Counseling.  

Recognition from our Alumni

"When I let prospective employers know that my Counseling degree was from University of Detroit Mercy, there were no more questions---the power my degree gave me to enter the field of Counseling has been amazing."

"University of Detroit Mercy's addiction counseling program prepared me to be the best counselor I could be. I know exactly why University of Detroit Mercy is so widely regarded in the state and nationally/" 

"Unlike many academic programs at larger universities, University of Detroit Mercy's Counseling program is extremely student-centered. The professors, chairperson, and staff are easily accessible--- with their doors always open. As a result, some of the most valuable learning also takes place outside of the classroom."

"I thoroughly enjoyed my experience in University of Detroit Mercy's Counseling program. The professors are dedicated and wonderful and are always approachable. All of the hard work paid off immediately. My internship supervisor thought that I had prior years of experience as a counselor not that I was just beginning my career in counseling---thank you University of Detroit Mercy!"

"University of Detroit Mercy's Community Counseling program prepared me to not just be an effective counselor, but to be an engaged citizen, to be committed to social justice, and to better understand my role in the world---there is no better Counseling program."     

"I would definitely recommend University of Detroit Mercy's Counseling program because of the knowledgeable and dedicated faculty and the experience in the Counseling Clinic. I have learned so much from faculty both inside and outside of the classroom, and felt well prepared to enter the field."

"University of Detroit Mercy's School Counseling program made me recognize the significant role of school counselors today, and taught me to think differently about how I could impact children and families. I was hired before I completed my internship, and I know my degree from University of Detroit Mercy played a huge part in my hiring."  

"The strengths of University of Detroit Mercy's Counseling program include small class size, relevant subject matter, and committed faculty. The professors always push students to become involved in the student body, community, and professional organizations, and promote advocacy throughout the curriculum."

"I believe that the faculty, setting, and the level of community involvement are critical areas that set University of Detroit Mercy's Counseling program apart from other Counseling programs."

"I  understand why University of Detroit Mercy's Counseling program is in a class by itself--it is unlike any of the public school programs, and different from any private school program.  The faculty have worked in the field for years, the expectations for students are high, and the sense of community among the students and faculty is incredible.  You learn how to be the best counselor while learning exactly what it means to advocate, serve and make a difference in the world."        


 

Ideological Foundations of the Program

University of Detroit Mercy's Counseling program is founded on five ideological foundations. These foundations are interdependent and reflect the core principles and values of the program.

Cultural Competence

Cultural competence requires the awareness, knowledge, and skills of understanding the unique differences and experiences of others towards the development of effective models of helping. Traditional modes of learning combine with reflective exercises and experiential learning to promote an in-depth understanding of multiculturalism and the development of cultural competence.

Ethics

Ethics education provides the essential value base guiding professional behavior in counseling. Students engage in various learning opportunities to translate ethical principles into practice, thus developing clinical styles guided by ethical conduct. 


Service

Active participation in service to marginalized individuals and communities is an integral part of the University of Detroit Mercy tradition and the program's no-cost Counseling Clinic reflects the value of service. The program emphasizes a lifelong commitment to service as active citizens of social justice. 


Advocacy

Advocacy gives voice to those without voice and ensures that the needs of marginalized individuals and systems are recognized. Advocacy efforts are integrated throughout the curriculum to promote advocacy to individuals, communities, and to the profession.

Social Justice

Directly related to service and advocacy, social justice is based upon the notion that all individuals have the right to equitable access and treatment, opportunities, and amenities and that all acts of injustice and discrimination must be addressed and rectified. A commitment to social justice demands that professional counselors possess the tools to be a change agent committed to an equitable and just society.
Community Outreach
Serving members of the community at no cost with individual, group and family counseling. Appointments are scheduled on a first-come, first-served basis. The clinic is open Monday - Friday but closed during semester breaks.
The CUSP Fellowship Program, made possible by a $931,000 HRSA grant, provides enhanced academic coursework and experiential training to Detroit Mercy Counseling students to specialize in treating individuals in greatest need--highly marginalized individuals with complex needs in medically underserved regions.
Faculty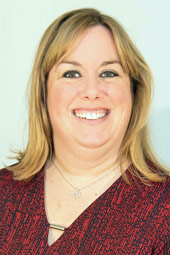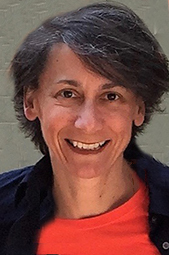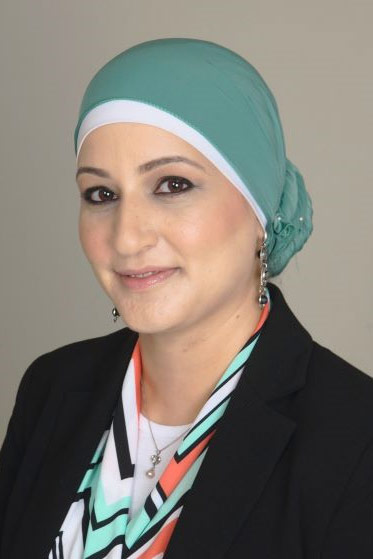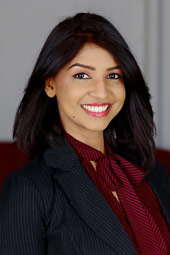 Administrative Support