College of Liberal Arts & Education
Master of Arts in Liberal Studies
The Master of Arts in Liberal Studies Program at University of Detroit Mercy is a highly-personalized 30-credit hour course of study. It is designed for individuals who believe that learning is a lifelong endeavor and who recognize that education is the means for dealing with life's changes. This program is for those who wish to explore and understand the social, cultural and humanistic dimensions and context of today's world and their own individual lives. Most of all, the program is for people who value their freedom and independence to think and to understand.
The students who pursue this degree will discover a source of inspiration and a lifelong resource in new-found colleagues in the pursuit of intellectual excellence.
The major allows for an individualized program of study. In addition, concentrations in education and religious studies are available to provide deeper study in those areas.
Admission Requirements
The Dean of the College of Liberal Arts & Education, upon recommendation of the program director, approves admission to the program. To be admitted, the applicant must:
Submit evidence of all undergraduate work and a B.A. from an accredited institution, with at least a 3.0 grade point average.
Submit a written statement setting forth a proposed plan of study.
Complete a personal interview with the program director.
All materials should be submitted at least six weeks prior to the term in which you intend to begin.
 

Degree Requirements

The program requires 30 credits of planned study. The major permits maximum flexibility and personal customization within a student-created curricular design, subject to the program director's endorsement. A concentration religious studies also provides a course of study with pre-defined limits, while still allowing adaptability to individual student interest. Both are based on a core of seminars crafted expressly for the program.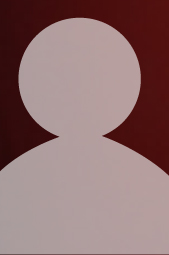 ---