Economics and Financial Economics Degrees
Share:
A Versatile Degree in a Global Economy
Economics is everywhere. Not only does it affect the price of gas and the type of car you drive, but also, the everyday choices you personally make. Once you know the concepts behind economics, you will never look at the world the same way again.
Whether you are interested in economics or financial economics, our graduate and undergraduate degree programs prepare you to be a critical thinker, a well-read scholar and an analytical problem-solver with a broad world view. In addition, a University of Detroit Mercy degree in economics or financial economics will provide outstanding preparation for careers in law, government, education, business and finance. Economics degrees can also help you to establish careers in public policy work.
Detroit Mercy's Master of Science in Applied Data Analytics Program is a 30-credit-hour-program that is designed to uniquely position graduates as employment ready in a growing and versatile field. From e-commerce, to business, to government, to health care, organizations are turning to data science to understand their customers, improve efficiency and deliver targeted results. Detroit Mercy's program is unique in its emphasis on the application of knowledge and skills in the area of data analytics.
Classes are offered at our McNichols Campus in Detroit and graduate classes are available online with added flexibility of learning at your convenience and finishing within one academic year.
McNichols Campus Undergraduate Economics Programs
McNichols Campus Graduate Programs
Administrators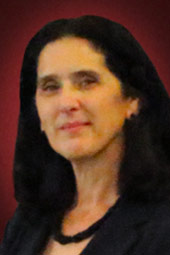 Faculty
Share: