Share:

Ask us questions! We're here to help.

Program Director
Program: Minor - African American Studies
Credit Hours: 18

African American Studies at University of Detroit Mercy is a multidisciplinary minor that promotes the understanding of the African-American experience through scholarship, service learning and cultural events. Students taking the African American Studies minor come from diverse backgrounds and experiences, but they share an interest in their own and others' cultures and see themselves as leaders in a multicultural society.
Students who earn a minor in African American Studies have a richer understanding of African and African-American culture and a keener appreciation of the relationship between race, diversity and society. Students from every college, major and professional school at University of Detroit Mercy can benefit from and contribute to the African American Studies minor.
Through our partnerships within and outside of the University, students have the opportunity to work with faculty from a broad range of disciplines, attend academic and cultural events sponsored by the African American Studies Program, perform community service and internships within Detroit and the surrounding area and pursue international exchange through the Study Abroad Program.
Essence of the Minor
The African American Studies minor provides students with an academic understanding of and concern for the dignity and rich heritage of the African-American experience. Students in this 18-credit minor examine race, culture, and identity through urban, regional, national, and global perspectives. Multidisciplinary methods of inquiry and scholarly research in historical and contemporary theories of race will expose students to the history and culture of Africans, African Americans and Africans in the diaspora.
Career Opportunities
Students with an African American Studies minor may apply their knowledge to a wide variety of fields including politics and public policy, medicine and public health, law, media, the arts, education and social services. They are activists in their community and the voice of diversity in the workplace.
Program Director
Affiliated Faculty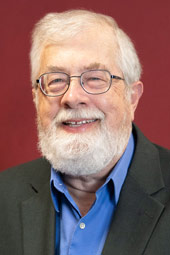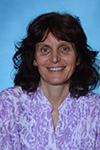 Share: