College of Liberal Arts & Education
History
Major in History; Shape Your Renaissance
The legacy of our past paves the way to creating our future. Uncover new perspectives and insights from ancient civilizations. Understand the struggles and strengths that have shaped the United States. We'll teach you how to research the past like a history detective, develop your analytical skills and your writing—three skills in top demand by today's employers.
Our mission is to provide you with a solid grounding in modern global and American history and prepare you for a career you will love and be passionate about, such as teaching, graduate study and law.
In addition to the traditional history curriculum, undergraduate majors are encouraged to enrich their understanding of the past through internships, involvement in Phi Alpha Theta/History Club and other relevant activities.
Part of the uniqueness of the department is the fact that it hosts two significant research archives: the Black Abolitionist Archives and the Carney Latin American Solidarity Archive. Students are encouraged to make use of these resources, both by gaining practical experience in the archives and by using them in their research for courses.
Learn from Diverse History Courses
Some course content includes:
Historical Methods
United States History
World History
Pick an Area that Interests You:
Intelligence
Public History
Pre Law
Teaching (Secondary)
Justin Koch '21,
history major and museum studies minor
"History has always been something I had a deep interest for throughout my life, whether it be through books, movies, or even video games. However, the reason I have decided to pursue a history major is because I look at what has been happening in our country recently and I notice that a great deal of people seem to have forgotten the past, or even refuse to acknowledge it. I feel if I can be one more person who can help educate people about the past and why it is important to learn from our previous mistakes, then we just might be a little better off in the long run."  
Kenneth Donaldson '21,
political science major and history minor
"I chose to add a history minor to my political science major because I believe the two are highly complementary. When learning about the philosophy of government and different ways to govern, I have found having a historical context to lean on, examine, and juxtapose both the good and the bad I believe is imperative."
Robert Rouse '08,
double-major in history and intelligence analysis
Robert Rouse has lived a well-rounded and interesting life—having lived and worked in 10 states and 4 countries. Rouse currently works for the National Security Agency (NSA) and was a distinguished graduate of Detroit Mercy's Intelligence Analysis Program. In 2003, he enrolled at Detroit Mercy as a history major and worked as a student employee at 45 years of age. While enrolled, he took on the monumental task of creating the Universities Audio-Visual department and was leading a team of 30 student employees his final year.
Undergraduate Programs
 

Major - History

Degree: Bachelor of Arts
Major: History

University of Detroit Mercy's  Bachelor of Arts with a major in history plays an integral role in the University's liberal arts education and provides the foundation for a variety of career paths including medicine and law.

Our program:


Provides students in all colleges and programs opportunities to develop a deeper understanding of the contemporary world through a critical knowledge of the past;
Creates opportunities to cultivate skills that build a great future including analyzing, synthesizing, evaluating and interpreting historical evidence.

To obtain this undergraduate degree, the student must fulfill the requirements of the University core curriculum, the requirements for the 36-credit-hour program major and have completed a minimum of 126 credit hours.*

* New students enrolled starting fall 2020 will follow a minimum of 120 credit hours.

 

Minor - History

 

University of Detroit Mercy's history minor consists of 18 hours of approved coursework with at least an overall C average. You have the freedom to choose the area of history that interests you, such as United States history, the European sequence or take a more World viewpoint. An exit interview and mini-portfolio are required at the end of the coursework. For additional information, please contact Dan Kroupa at kroupadr@udmercy.edu.
Careers
Undergraduate history majors follow a variety of career paths.
One traditional option has been teaching, either in the secondary schools or at community colleges or universities. Those interested in becoming certified to teach History in the secondary schools should consult Secondary Teacher Education.
Teaching at community colleges or universities requires additional graduate education in History, usually the Ph.D. Majors interested in pursuing graduate education in history should consult their advisor in the Department of History.
Another traditional option has been the law. Those considering this career path should consult University of Detroit Mercy's Pre-Law Program.
A significant and growing number of undergraduate History majors go into government service or what is known as public history, careers which bring awareness and understandings of the past before a broad public audience. The latter includes careers in:
museums
archives
editing and publishing
and historic site preservation.
Another area with growing career opportunities is intelligence. Agencies view an undergraduate major in history as an important area of preparation for intelligence analysis.
Many History majors end up in the business world, employing the many transferable skills they have learned.
Faculty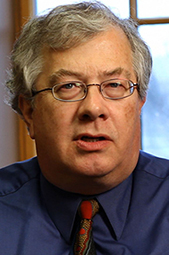 ---