College of Liberal Arts & Education
Economics and Financial Economics Degrees
A Versatile Degree in a Global Economy
Economics is everywhere. Not only does it affect the price of gas and the type of car you drive, but also, the everyday choices you personally make. Once you know the concepts behind economics, you will never look at the world the same way again.
Whether you are interested in economics or financial economics, our graduate and undergraduate degree programs prepare you to be a critical thinker, a well-read scholar and an analytical problem-solver with a broad world view. In addition, a University of Detroit Mercy degree in economics or financial economics will provide outstanding preparation for careers in law, government, business and finance.
According to Bankrate.com, economics is one of 10 college degrees that lead to high-paying jobs because economics majors tend to pursue business- and finance-related fields.  In addition, these degrees can also help you to establish careers in education, law, government and public policy work.
With three locations to serve you, earning your degree is just a choice away. Classes are offered at our McNichols Campus in Detroit, at Macomb University Center in Clinton Township and graduate classes are available online with added flexibility of learning at your convenience and finishing within one academic year. 
If you are a resident of Macomb County, click here to learn more about the opportunities at 
Macomb University Center
.
McNichols Campus Economics Programs
Macomb University Center Programs
 

Financial Economics Major - Bachelor of Arts

Degree: Bachelor of Arts
Major: Financial Economics

If you have earned an Associate of General Studies or Associate of Arts from Macomb Community College (MCC), equivalent MCC classes may meet  University of Detroit Mercy's core curriculum requirements. In addition, if you have completed the MCC Skill Specific Certificate in Accounting/Finance, many credit hours may transfer toward University of Detroit Mercy's financial economics undergraduate major. Under the University of Detroit Mercy Financial Economics Articulation Agreement, you may transfer a total of 96 credits.

The Bachelor of Arts major in financial economics centers around the academic study of economics as it applies to the realm of financial markets with a strong foundation in the theory and application of financial economic principles. Within the context of a liberal arts education, the program provides a deeper knowledge of economic theories and principles, history, institutions and world economy. It also prepares you to think critically about moral and ethical issues that affect financial markets.

A number of the requirements and elective economics courses in the program are approved for Teacher's Certification by the State Board of Education.

The credit hours earned for the completion of the Bachelor of Arts with a major in financial economics may not be counted toward the completion of either the bachelor's degree in economics or for the minors in economics or financial economics.

Resource

---

View Sample Syllabi for On-Campus Courses

 

Bachelor's to Master's 3+1+1 Program

For students who have a Macomb Community College associate's  degree in general studies, accounting or finance, they can transfer up to 96 credits toward a University of Detroit Mercy Bachelor of Arts with a major in financial economics.

It's all part of our 3+1+1 Program:

3 years = Associate's Degree
1 year = Bachelor's Degree (10 classes)
1 year = Master's degree (10 classes)

 

Master of Arts in Economics

Degree: Master of Arts in Economics
Credits: 30


A Master of Arts in Economics from University of Detroit Mercy offers a flexible program designed to produce graduates capable of applied research and progression to doctoral programs. You have the ability to learn and apply economics and financial principles to the U.S. and international financial systems. Grounded in a liberal arts foundation, this graduate degree program also provides students with a deeper knowledge of history, institutions and forces at work in the world economy. The flexibility of the program allows students to pursue or blend an applied concentration, which provides for a more academically oriented program, or a theoretical concentration providing a more practical orientation.  

University of Detroit Mercy's Master of Arts in Economics will prepare you for career advancement in the private sector, non-profit institutions, school systems, industry and financial institutions, as well as in various levels of government. The Master of Arts in Economics prepares students with applied and theoretical knowledge to fulfill the essential demand in today's business world. The degree will also prepare you for managerial advancement in the rapidly evolving international sector of the economy.

Resource

*Note: Students who elect their course of study at the McNichols campus are not eligible to take classes online or through Macomb University Center at the discounted rate. Online only students are not eligible to take classes at the McNichols Campus or Macomb University Center. 

 

Master of Arts in Financial Economics

Degree: Master of Arts in Financial Economics
Credits: 30


The Master of Arts in Financial Economics focuses on the study of economics and financial principles related to U.S. and international financial systems. The program provides a deep knowledge of history, institutions and world economy. The program also addresses moral and ethical issues related to the field of finance.

Resources

*Note: Students who elect their course of study at the McNichols campus are not eligible to take classes online or through Macomb University Center at the discounted rate. Online only students are not eligible to take classes at the McNichols Campus or Macomb University Center.

 

About Programs at Macomb University Center

The University Partnership Program is a unique plan devised by Macomb Community College, approved by Macomb County voters in 1988 and begun in August 1991. The program is offered in partnership with University of Detroit Mercy providing Macomb County residents with increased access to advanced education through a mix of bachelor's and master's degree programs. The Degree Partnership Program is an alternative to "going away" to college or attending an isolated university extension center.

Mission & Purpose 

Students enrolled in any one of the Macomb University Center's academic programs have at their disposal the educational and co-curricular resources of both University of Detroit Mercy and Macomb Community College. In devising its "best of both worlds" approach, Macomb Community College believes it has created a unique plan for a unique student.

Through participation in any one of its academic programs, students receive their final years of instruction at the Macomb University Center. Because the mix of degree programs can change, please contact us for current information regarding programs and services.

 

Application & Tuition Information

Application

You may obtain an application at the Detroit Mercy University Center office, UC1-220-B or apply online at udmercy.edu/admission/apply and the application fee will be waived. To have an application mailed to you, contact University of Detroit Mercy's Office of Admissions at 800-635-5020.

Tuition & Payment Information

Students taking courses online or at Macomb University Center realize a substantial cost savings of more than 60%. Please click here for the fee and tuition schedule for Macomb University Center. Students enrolled at the Macomb University Center location may take online classes at their same cost per credit hour. For cost of University Center programs, please call 586-263-6308.

 

Contact Information for Macomb University Center Economics Programs
Online Programs
 

Master of Arts in Economics

Degree: Master of Arts in Economics


In just ONE academic year, you could earn a Master of Arts in Economics completely online from University of Detroit Mercy.

A Master of Arts in Economics from University of Detroit Mercy offers a flexible program designed to produce graduates capable of applied research and progression to doctoral programs. You have the ability to learn and apply economics and financial principles to the U.S. and international financial systems. Grounded in a liberal arts foundation, this graduate degree program also provides students with a deeper knowledge of history, institutions and forces at work in the world economy. The flexibility of the program allows students to pursue or blend an applied concentration, which provides for a more academically oriented program, or a theoretical concentration providing a more practical orientation.

Consider these features and benefits:

30 credits/10 courses
No GRE/GMAT required
Accredited by the Higher Learning Commission's North Central Association of Colleges and Schools
Structured lectures with discussion boards, weekly self-assessments and timed exams with the economics courses
Taught by the full-time faculty who teach the on-campus economics and financial economics courses
Substantial savings of more than 60% off with the online economics degree program over attending on-campus classes.  Please click here for the fee and tuition schedule for online programs.*

*Note: Online only students are not eligible to take classes at the McNichols Campus or Macomb University Center.

Upon successful completion of the online program, your diploma will be from University of Detroit Mercy with no reference to an online economics degree.
You are welcome to join us for the commencement ceremony in Detroit, Michigan, and walk across the stage. 

University of Detroit Mercy's Master of Arts in Economics will prepare you for career advancement in the private sector, non-profit institutions, school systems, industry and financial institutions, as well as in various levels of government. The Master of Arts in Economics prepares students with applied and theoretical knowledge to fulfill the essential demand in today's business world. The degree will also prepare you for managerial advancement in the rapidly evolving international sector of the economy.

Resources

*Note: Students who elect their course of study at the McNichols campus are not eligible to take classes online or through Macomb University Center at the discounted rate. Online only students are not eligible to take classes at the McNichols Campus or Macomb University Center.


Sample Syllabi

 

Master of Arts in Financial Economics

Degree: Master of Arts in Financial Economics
Credits: 30


In just ONE academic year, you could earn a Master of Arts in Economics completely online from University of Detroit Mercy.

The Master of Arts in Financial Economics focuses on the study of economics and financial principles related to U.S. and international financial systems. The program also provides a deep knowledge of history, institutions and world economy. The program also addresses moral and ethical issues related to the field of finance.

Consider these features and benefits:

30 credits/10 courses
No GRE/GMAT required
Accredited by the Higher Learning Commission's North Central Association of Colleges and Schools.
Structured lectures with discussion boards, weekly self-assessments and timed exams with the economics courses.
Taught by the full-time faculty who teach the on-campus economics and financial economics courses.
Substantial savings of more than 60% off with the online economics degree program over attending on-campus classes. Please click here for the fee and tuition schedule for online programs*.

*Note: Online only students are not eligible to take classes at the McNichols Campus or Macomb University Center.

Upon successful completion of the online econ program, your diploma will be from University of Detroit Mercy with no reference to an online economics degree.
You are welcome to join us for the commencement ceremony in Detroit, Michigan, and walk across the stage. 

Resources

*Note: Students who elect their course of study at the McNichols campus are not eligible to take classes online or through Macomb University Center at the discounted rate. Online only students are not eligible to take classes at the McNichols Campus or Macomb University Center.


Sample Syllabi

 

Admission to the Program

Requirements for Acceptance into the Online Graduate Degree Economics Programs*

An undergraduate degree in economics or business administration is preferred.
An overall grade point average of 3.0 or better.

*Please contact us if you are interested in these programs but do not meet the above requirements.

Contact
Victoria Mantzopoulos, Ph.D.
Associate Dean & Professor
College of Liberal Arts & Education

Email: victoria.mantzopoulos@udmercy.edu

Data Analytics
 

Undergraduate and Graduate Courses

Understanding Big Data — the vast amount of information generated, stored, and mined for insights — is the new competitive advantage in today's marketplace. Detroit Mercy's courses in this field will provide you with the foundations of understanding data analytics, teach you the essentials of business forecasting and give you exposure to the use and application of industry software in data mining. These courses are open to all majors and are available at the undergraduate and graduate levels.  A complete degree program in Data Analytics is currently being developed.

Upon successful completion of the course, the student will receive a badge representing the skills learned.  Note, badges are not University conferred degrees.

The following courses will be available for Fall 2018:

DATA 4100

/ DATA5150  Data Analytics Foundations (3 credits) / Quantitative Foundations of Economic Analysis (3 credits)

DATA 4480

/ DATA5480  Business Forecasting (3 credits)

DATA 4610

/ DATA5310  Introduction to Data Mining (3 credits)
Faculty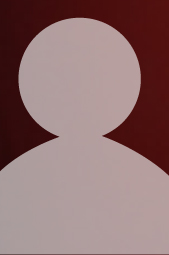 Administrators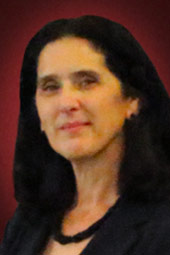 ---