College of Liberal Arts & Education
Share:
Psychology
Go Live! Academic Session
Meet with faculty and get an in-depth view of this program.
Jan. 25 from 6-7 p.m.
Turn Your Compassion for People into a Career
with an Undergraduate or Graduate Psychology Degree
You enjoy working with others, listening to them and want to help them through personal problems. You are fascinated by the reasons behind why people act and react to life's circumstances, and you want to understand yourself better.
Whether you are just starting out in your academic career, looking for a major, or you are looking for graduate school options, University of Detroit Mercy's Psychology program can take you from bachelor's to master's to doctorate. Detroit Mercy offers a choice of three undergraduate majors: psychology, developmental and industrial/organizational. The University also offers four graduate programs leading to advanced degrees or specialist certificate, preparing psychologists for professional practice. Close relationships with professional organizations provide you with valuable practicum internship experiences through onsite placements. The department's excellent reputation in professional communities also facilitates your employability.
The Detroit Mercy Psychology Clinic provides both a valuable community resource, serving approximately 300 individuals annually, and a clinical experience for our doctoral students under the supervision of licensed specialists.
Adrian Arrington Jr., psychology major
"All done with course eval. At first I was a bit worried about your class ngl ("not gonna lie" haha), but by the end I really enjoyed having you as a professor!!! You're one of the tougher ones but I know it's because you want us to do well and be exemplary students! So thanks, Dr. Greene!!"
Shelbi Matlock, psychology major
"Although being able to work from home is comforting, sometimes my high levels of comfort prevented me from being able to work differently. In order to finish the semester strong, I kept in mind all of the times life has forced change upon me, and I realized that resisting the current reality we are living in doesn't do a thing. The one thing that helped me finish this semester strong was embracing my readjusted schedule and environment. In doing so, I have watched myself transform and grow into a more creative and innovative student capable of withstanding the force of the outside world."
Undergraduate Programs
 

Major - Psychology

Degree: Bachelor of Arts
Major: Psychology

Psychology is the scientific study of behavior and mental processes. It differs from other fields that are concerned with the human condition in that it uses the scientific method. Psychologists attempt to understand the workings of individuals, animals and groups. Psychologists work in a variety of settings including universities and colleges, clinics and hospitals, business and industry, government agencies, law enforcement and the military. Psychology can be an academic or research discipline or an applied science.

The psychology major is for students who intend to pursue careers in psychology. Such careers usually require at least the M.A. degree for entry-level employment. This major is designed to provide a strong foundation for graduate study.

To obtain this undergraduate degree, the student must fulfill the requirements of the University core curriculum, the requirements for the 36-credit-hour program major and have completed a minimum of 126 credit hours.*

* New students enrolled starting fall 2020 will follow a minimum of 120 credit hours.

 

Major - Developmental Psychology

Degree: Bachelor of Arts
Major: Developmental Psychology

The developmental psychology major is designed to prepare graduates for work in child and family programs such as child and adolescent development specialists, child or elder care providers, family services workers, parenting educators, child life workers and family relations consultants.

 

Major - Industrial / Organizational Psychology

Degree: Bachelor of Arts
Major: Industrial/Organizational Psychology

The industrial/organizational (I/O) psychology major serves as an excellent generalist foundation for beginning a career in business. The dual emphasis on business and psychology means that organizations can hire graduates who understand both human nature and the dynamics of organizational life.

Graduates can expect to work in jobs that involve performing tasks related to human resource assessment, selection and placement, performance appraisal, job analysis and re-design, leadership development, organizational effectiveness, and other activities related to human resources. These skills position graduates for leadership opportunities throughout their careers. Thus, the I/O major prepares students to become lifelong learners and proactive career managers, to maneuver effectively in their chosen career trajectories.

Students will be prepared in the event they choose to earn an advanced degree, such as the Master of Business Administration or Master of Arts with a major in I/O psychology, both of which are available at Detroit Mercy. Other students may choose to use this degree as a preparation for graduate work in fields such as law and health care as well as psychology.

 

NEW! Accelerated 5-year Bachelor's to Master's in Industrial/Organizational Psychology

Degree: Bachelor of Arts | Major: Industrial/Organizational Psychology
Degree: Master of Arts | Major: Industrial / Organizational Psychology

For ambitious, hard-working, career-minded incoming freshmen, the Psychology Department at the University of Detroit Mercy offers an option to develop as an individual and as a professional as you fully complete both a Bachelor of Arts with a major in Industrial/Organizational Psychology and a Master of Arts with a major in Industrial/Organizational Psychology in a five-year timeframe, over the course of 11 semesters (5 academic years):

University of Detroit Mercy's Industrial/Organizational Psychology Program combines the breadth and foundational education of the bachelor's degree with the specialized and applied program of the master's degree to prepare students as individuals and as professionals. Students receive instruction in the fundamental components of a high quality undergraduate education from highly qualified and experienced full-time and adjunct instructors. The master's program uses best practice in presenting content and providing actual or simulated field experiences, and real world projects, to enhance student preparedness for transitioning to career employment.

Industrial/Organizational Psychology is one of the fastest growing areas of study in the past decade. It applies knowledge and theory from various disciplines of psychology as well as sociology, management science, and law. Our approach is to help students develop as individuals by offering an integrated educational experience grounded in the core curriculum that focuses on building skills and knowledge. Our goal is for students to learn to work individually and with others both in the discipline and across disciplines to critically analyze and solve the practical issues in a complex modern work environment. You will develop key skills in this program including problem solving, the ability to make analytical judgments and the application of theory to practice in interdisciplinary contexts.

In order to complete both the bachelor's and master's degrees in five years, you must:

Be very well prepared as an incoming freshman or transfer student;
Satisfy all the admission criteria (see below); and
Maintain a cumulative 3.25 GPA at Detroit Mercy, in order to take graduate level courses while still an undergraduate.

This program allows incoming freshmen to complete both the bachelor's and master's degrees by being a full-time student for 5 academic years plus one summer (11 consecutive semesters). Juniors at Detroit Mercy and transfer students may be admitted into the program with the permission of the department and Dean's office

 

Minor - Psychology

Credit Hours: 18

The Psychology Minor Program is a minimum 18-credit-hour (6 courses) program designed to give students broad exposure to psychology as a scientific and professional discipline. This program is relevant to students pursuing academic majors which involve working with people, ideas, and/or social and communications systems including (but not limited to) nursing, biology, business, communication studies, law, philosophy, political science, social work, counseling, education, English, engineering and religious studies.

Beginning with introductory psychology, students in the Psychology Minor Program are required to take courses from at least three of four content areas: Basic Processes, Development/Family Processes, Clinical Processes, and Social Issues/Group Dynamics.

At the completion of the Psychology Minor Program, students are expected to be able to: discuss the role of psychology in interdisciplinary collaborations; demonstrate appropriate breadth of knowledge in selected psychology content areas; apply their broad knowledge of psychology to formulating career choices; and; appreciate the importance of lifelong learning for professional and personal development.

 

Minor - Developmental Psychology

Credit Hours: 18

This 18-credit minor provides students with an overview of psychology across the lifespan. The Developmental Psychology Minor educates students in infant and child development, middle childhood, adolescence, and old age, as well as the dynamics of families and family life. Adding this minor to the undergraduate degree complements and enhances any major by providing an understanding of developmental psychology and the scientific method.
Accreditation & Outcomes
 

Accreditation Status

Doctor of Philosophy with a major in Clinical Psychology

University of Detroit Mercy's clinical psychology doctoral program is currently accredited by the Commission on Accreditation, American Psychological Association (APA), 750 First Street, N.E., Washington, D.C. 20002-4242.

---

Specialist in School Psychology
University of Detroit Mercy's Specialist in School Psychology program has received full approval/recognition from the National Association of School Psychologists (NASP). This program follows the NASP 10 Domains Practice Model.


Since 1988, NASP has been pleased to provide a national review and approval service for graduate programs in school psychology. NASP program approval/national recognition is an important indicator of quality graduate education in school psychology, comprehensive content, and extensive and properly supervised field experiences and internships, as judged by trained national reviewers. In addition, programs obtaining NASP approval allows for a streamlined process for program graduates to obtain the Nationally Certified School Psychologist (NCSP) credential. Thus, NASP approval/national recognition confers multiple advantages to programs, program graduates, the profession of school psychology, and, most importantly, to the children, families, and schools that we serve.

Specialist level (60+ graduate credits) and doctoral level programs in school psychology are reviewed and approved by NASP by providing evidence of consistency with the NASP Standards for Graduate Preparation of School Psychologists. The NASP standards provide the foundation for program review and approval.   NASP is one of the specialized professional associations (SPAs) of the Council for Accreditation of Educator Preparation (CAEP), previously the National Council for Accreditation of Teacher Education (NCATE), and conducts program reviews as a part of the CAEP unit accreditation process. CAEP accredits units (e.g., Schools of Education), not programs, but does provide "national recognition" status (full or with conditions) to NASP-approved programs in CAEP-accredited units. NASP also conducts reviews of school psychology programs that are not in CAEP units and that submit materials for review by NASP on a voluntary basis.
Faculty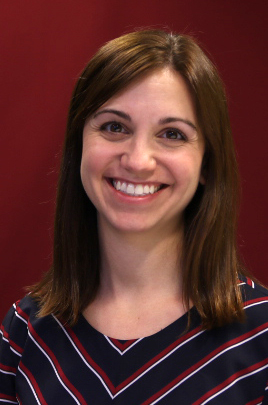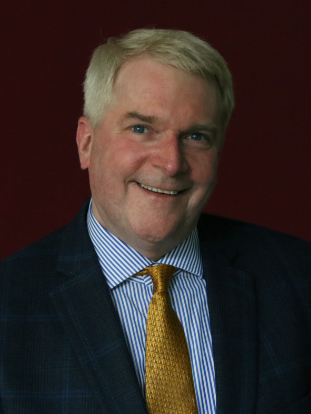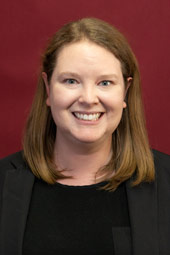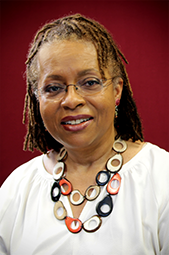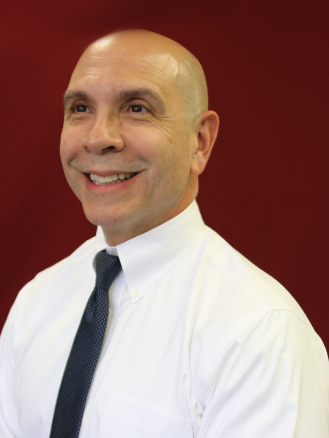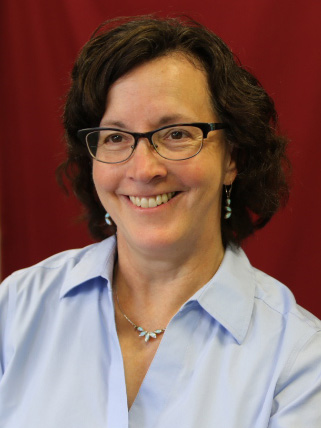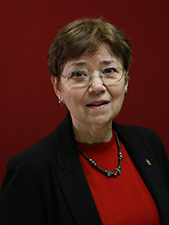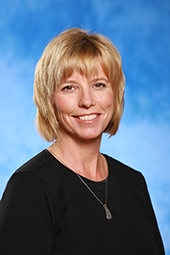 Administrative Support
---
Related Pages
Detroit Mercy Psychology Clinic
The Psychology Clinic is for Detroit Mercy students, staff and the community. A sliding fee scale based on your financial circumstances makes treatment affordable. Your sessions are completely confidential.
Share: