College of Liberal Arts & Education
Performing Arts Department
Major in Theatre: Make the World Your Stage
University of Detroit Mercy's theatre major is where you can start to create your boundless future.
The mission of Detroit Mercy's Performing Arts Department is to train students to develop the intellectual, ethical and practical skills for a creative future.
Our Core Values
Discovery - We foster exploration of courage, compassion and connection in a safe atmosphere through relevant projects and productions.
Collaboration - We value integrative programming that promotes teamwork, problem-solving, diverse perspectives and professionalism.
Skills - We teach students effective presence through verbal, physical and imaginative expression to convey ideas in compelling performances and presentations.
Mentorship - Our students receive personal guidance provided by faculty, staff and artistic associates. An emphasis on small class size enhances students potential for rapid development.
Future Opportunities - From theory to practice, our network of professional associates and alumni help students enter the world through auditions and interviews for internships, apprenticeships, graduate studies and many other careers.
DMTC Performance and Academic Scholarships
Elite performance and academic scholarships are available for theatre majors based on talent and involvement. The Detroit Mercy Theatre Company (DMTC) Performance and Academic Scholarships provide up to $13,000 per year for four years. Students must audition and interview with the DMTC faculty for acceptance into the program. For more information and to schedule an audition please visit www.udmercy.edu/auditions.
 

Theatre - Major

Degree: Bachelor of Arts
Major: Theatre

Departmental advisors work with the student to build an individualized program within the college core curriculum and the requisite and elective courses found within the Theatre major or minor. Students entering the program will work with departmental advisors to develop the course of study that best suits the student's professional goals. University of Detroit Mercy offers a Bachelor of Arts with a major or minor in theatre.

The Detroit Mercy Theatre Department is concerned with stimulating artistic expression by articulate, dynamic and creative people. The program is designed to prepare students to enter the profession as performers, stage managers, directors or educators. A conservatory-style approach in the classroom ensures that students receive personal guidance provided by faculty and carefully chosen artistic associates. Emphasis on small class size enhances the student's potential for rapid development.

The department's philosophy, which centers on the strengths gained in apprenticeship training, is practiced in the application of classroom techniques to performance and professional practices found in the performing arts. Towards this end, the department sponsors a season of at least four major productions and provides opportunities for student performances in other special projects. Casting is open to all students, and non-majors are encouraged to participate.

The Theatre faculty, staff and students at University of Detroit Mercy also form the producing organization known as The Theatre Company. The Theatre Company has been an established and respected member of the Detroit area theatre community since 1972. Using an apprenticeship approach to stimulate artistic growth in a creative production process, we combine the work of seasoned professionals with young talents. At the heart of this process are the professional talents of the faculty and associate company members, who also maintain dynamic partnerships with theatres throughout the area.

The Bachelor of Arts with a major in theatre is for students who intend to achieve their goals as theatre practitioners or educators. Some students may wish to pursue a more diversified liberal arts program through a double major or minor.

To obtain this undergraduate degree, the student must fulfill the requirements of the University core curriculum, the requirements for the 45-credit-hour program major and have completed a minimum of 126 credit hours.

 

Minor - Theatre

This 20-credit minor is designed to complement the experience of non-theatre major students whose career goals include public appearances, presentations, or performance in fields such as business, health administration, pre-law, social work, education and education administration.

Students minoring in theatre are required to:

prepare and participate fully in all coursework;
audition for at least one production per year; and
work on at least one production crew per year.
Detroit Mercy Theatre Company Alumni
Detroit Mercy theatre alumni can be found from coast to coast, on Broadway, off Broadway, and on TV and film.
David DeAngelis '94
Producer, Actor, Assistant Director
Senior Producer: Hell's Kitchen
Ellen's Design Challenge
Executive Producer: Tiny Luxury
Other credits: Swamp People, Ice Road Truckers, Car Matchmaker


David DeAngelis got a taste for behind-the-scenes action while working on a number of Theatre Company productions from 1991 to 1994. Since graduation, he has worked on high profile television shows including
Pitchmen, 1000 Ways to Die, American Choppers
and
Ice Road Truckers.
He is currently the senior producer of
Hell's Kitchen
on the Fox network, but he took the time out of his schedule to produce
A Cabaret Showcase
for The Theatre Company in 2013. He appreciated the opportunity to come back home and to have the chance to work on a stage production once again.
Read more at IMDb.
Keegan-Michael Key '93
Actor
Broadway: Meteor Shower
Key & Peele, Wilfred, Reno 911
Founder of Planet Ant Theatre

While you are most likely to recognize the Emmy winner from his hit Comedy Central show Key and Peele, Keegan Michael Key has been wowing people on the stage and screen for more than a decade. After graduating from University of Detroit Mercy, Key lit up the Second City Theatre in Chicago.  While there he earned several honors, such as the Joseph Jefferson Award for Actor in a Revue for his performance in "Curious George Goes to War". He has since been seen in a number of films while also being a regular performer on the small screen in Mad TV and Wilfred. Read more at IMDb.
Angelina Fiordellisi '81


Cherry Lane Theatre Founder, Artistic Director, Producer and Board President

Broadway: Zorba, Nunsense, Annie
Cherry Lane Theatre Founder, Artistic Director, Producer and Board President


After graduation from college, Fiordellisi became a professional actress and moved to New York. She has had a long television career, appearing as a guest and featured artist in numerous roles throughout the 1990s and beyond. She has also served as artistic director of Cherry Lane Theatre in historic Greenwich Village since 1996. Read more at IMDb.
Full-Time Faculty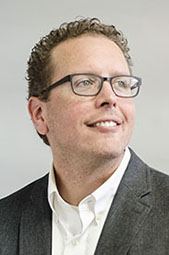 Adjunct Faculty
Staff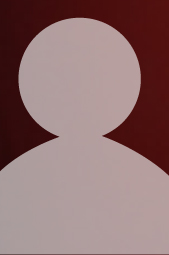 ---